Electro Mechanical Services
Etihad is pleased to announce the launching of Electro Mechanical division to serve public and private sector organizations, enables us to offer complete range of quality, reliable and trusted services that cover from Design, Engineering & Project Management of Electro Mechanical projects i.e. HVAC, plumbing  & Electrical to meet customer need an expectation.
Etihad is committed to provide quality Electro Mechanical services in compliance with local regulatory requirements and with internal standards with objective to improve the performance and life expectancy of MEP system / services in placed using state of art techniques and technologies.
Being part of ISO 9001:2015 certified organization, Etihad Electro Mechanical Services committed to deliver quality services to the customers.
Etihad have strong believe in achieving Customer satisfaction by rendering quality, reliable and innovative solutions.
Etihad vision and mission  is to be the leading MEP consulting and Project Management Company in Dubai region with the objective to extend its services further to other regions and global communities with the passages of time and demand.
Committed for total Customer care by delivering an excellent level of services. 
Etihad core values are Quality, Integrity, Reliability, Sustainability, Trustworthy, Respect, Teamwork, Safety & Customer Satisfaction.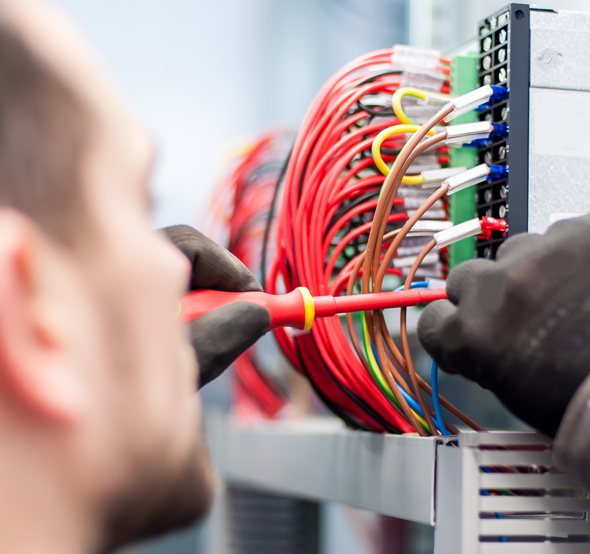 Space Electromechanical Works LLC
AG Engineering LLC
Technical & Trading LLC
Najam Al Taef Building Contracting LLC
Serco Limited
Emirates Code Contracting Co.LLC
Al Zarooni Electromechanical LLC
Alshirawi Facilities Management LLC
MEPCO Electro Mech Works LLC
Selva Star Electromechnical LLC
Emsol Engineering & Contracting
Kobler Electro Mech Works LLC
* As on Date
Griffins
DC Pro
Consistent
Clemson
* As on Date