Solar Energy Professional Training : Your Gateway to Solar
Etihad Energy Services is offering an internationally recognized solar training program  in partnership with Solar Energy International (SEI) to build best in class market capabilities and expertise in Dubai's solar industry.
SESSION – 1
11-Jan to 4-Apr 2021
SESSION – 2
5-Apr to 27-Jun 2021
SESSION – 3
28-Jun to 19-Sep 2021
SESSION – 4
20-Sep to 2-Dec 2021
Solar Energy Professional is online, self-paced training, done with virtual support of solar energy training instructors
PVOL101 – PV DESIGN AND INSTALLATION (GRID-DIRECT)
Provides an overview of the basic PV system applications, primarily focusing on grid-direct systems
Aims to create a fundamental understanding of the core concepts necessary to work with all PV systems, including: system components, site analysis, PV module criteria, mounting solutions, safety, and commissioning.
Covers the basics of sizing a grid-direct system, wire sizing, overcurrent protection, and grounding.
PVOL350 – TOOLS & TECHNIQUES FOR O&M
Geared towards training senior PV technicians to safely and effectively perform operations and maintenance (O&M) tasks including inspections, commissioning, performance verification, and troubleshooting.
Candidates will become familiar with a wide range of advanced analytical tools meters and techniques such as:
Insulation resistance testers
IV Curve tracers
Infrared Cameras
Terms and Conditions
Candidates are required to make the full payment or provide a LPO in order to complete their registration. Payment can be made by cash, cheque or bank transfer.
Payment must be completed at least 30 days before the course date.
Candidates will receive a confirmation of their registration by email once their payment is received.
Penalties and Refunds in Case of Cancellation/Postponement by the Candidate
Once paid, training fees are non-refundable and cannot be transferred to a future session.
Candidates who need to withdraw from a training session for major circumstances such as loss of employment or traveling may be considered for a refund as per the below:
| | |
| --- | --- |
|    In Accordance of training date |    Percentage for refund |
|    More than 30 calendar days before |    100% |
|    Up to 3 calendar weeks before |    50% |
|    Less than 3 calendar weeks |    0% |
Refunds to Candidates in Case of Session Cancellation
In case of session cancellation by Etihad, candidates will be notified immediately
Candidates can opt to receive a complete refund of all their training fees or transfer their registration to the next scheduled sessions:

Refunds for payments received in cash, cheque or bank transfer will be refunded by cheque or bank transfer

Etihad is not responsible for any expenses incurred by the candidates beyond the training fees
Disputes and Complaints Resolution
Complaints are defined as any candidate concern regarding training services.
Candidate may file a formal complaint in writing and submit it to solartraining@etihadesco.com
Etihad will ensure that candidate complaints are addressed in an equitable, objective and unbiased manner, and that the candidate receives an appropriate response in a timely manner
No action will be taken in the case of complaints made anonymously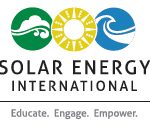 About Solar Energy International
For nearly thirty years, Solar Energy International (SEI) has been dedicated to hands-on labs, online solar photovoltaic training, and renewable energy education. SEI's mission is to provide industry-leading technical training and expertise in renewable energy to empower people, communities, and businesses worldwide. With over 70,000 alumni worldwide and named the 2015 IREC Accredited Clean Energy Training Provider of the Year, SEI is the leader in renewable energy education. Visit www.solarenergy.org