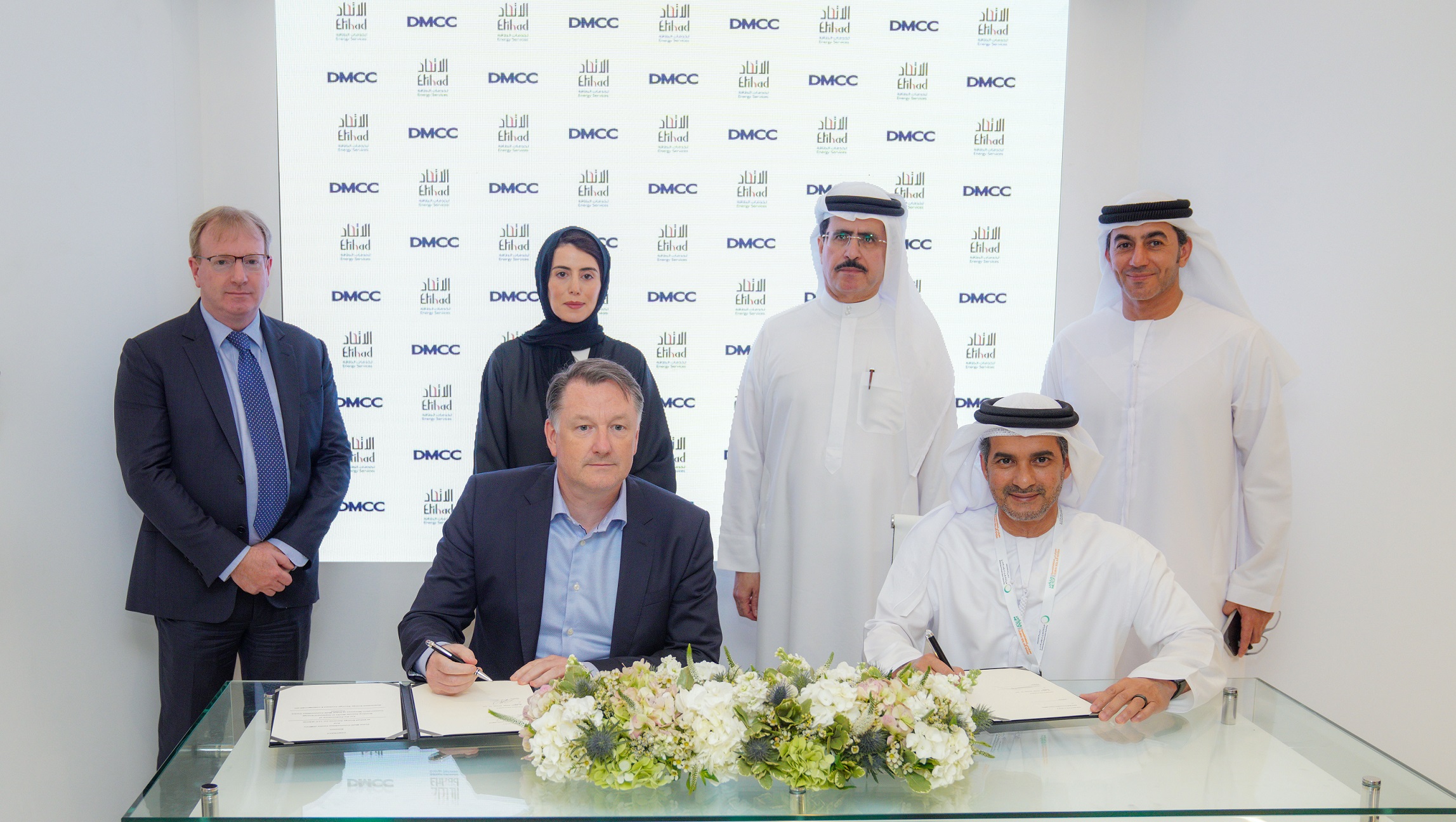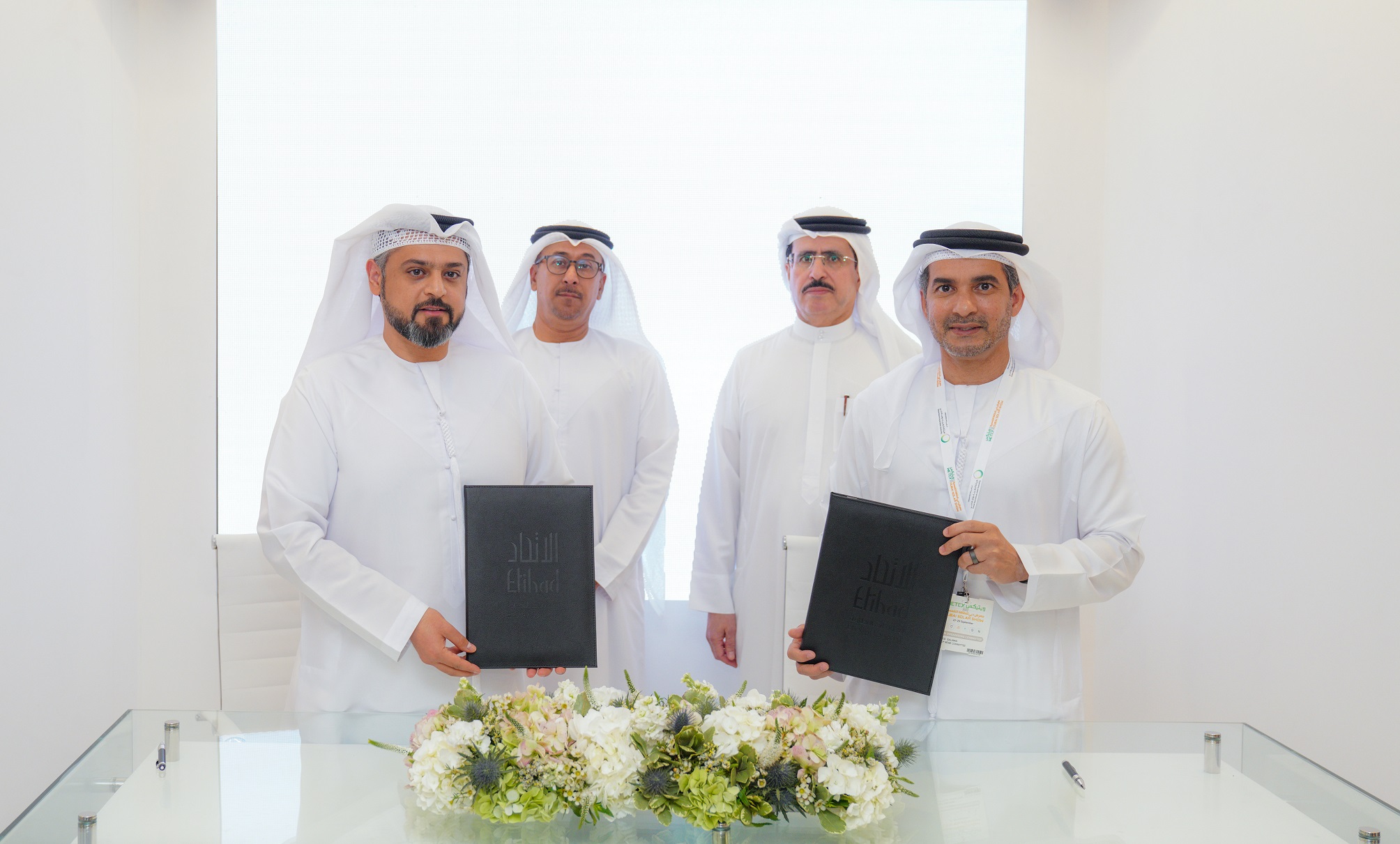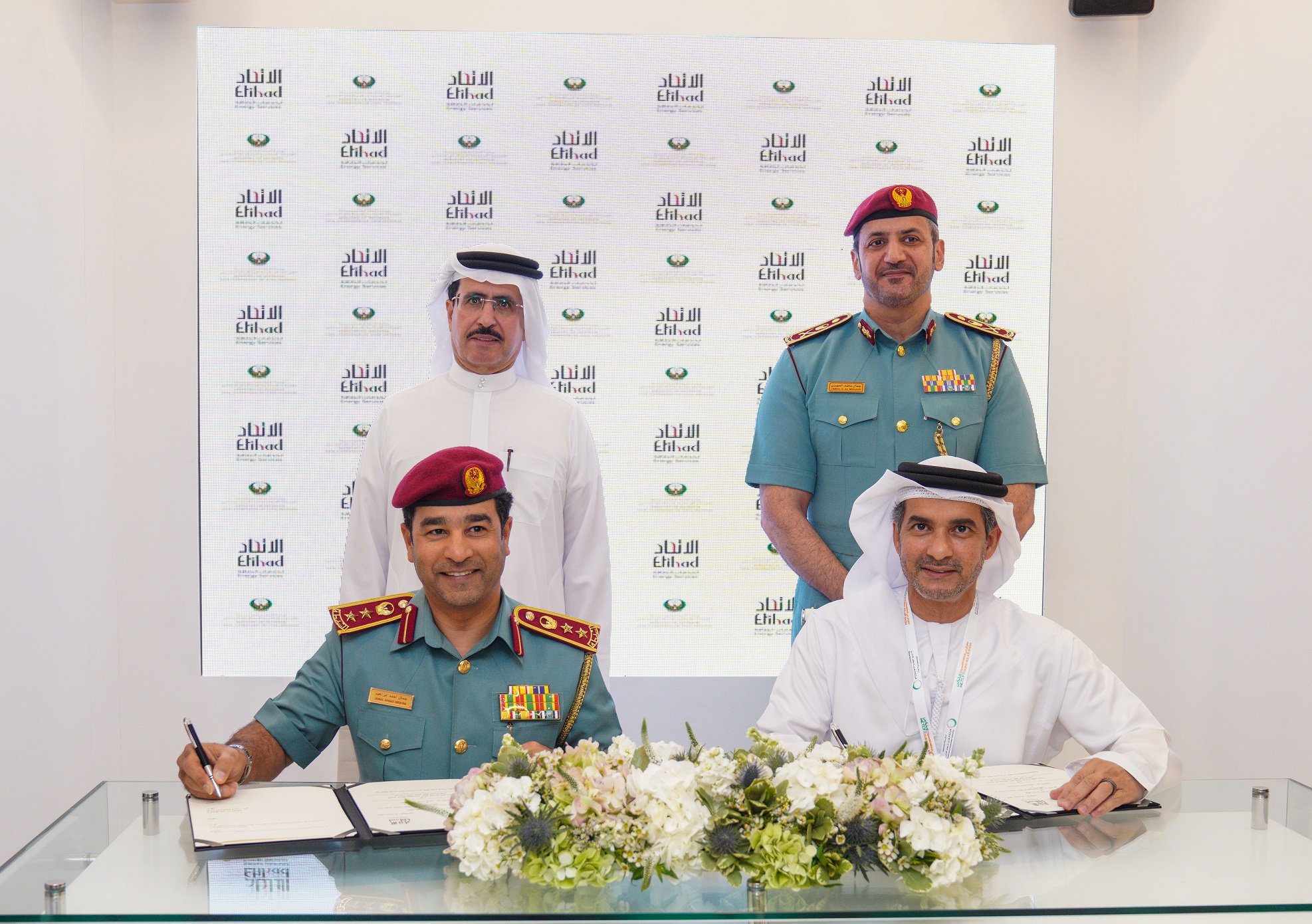 Etihad Energy Services Company (Etihad ESCO), a wholly-owned subsidiary of Dubai Electricity and Water Authority (DEWA), has signed several contracts and Memoranda of Understanding (MoUs) with several Dubai government entities at the 24th Water, Energy, Technology and Environment Exhibition (WETEX) and Dubai Solar Show (DSS). WETEX and DSS exhibition is organised by DEWA under the directives of HH Sheikh Mohammed bin Rashid Al Maktoum, Vice President and Prime Minister of the UAE and Ruler of Dubai, and under the patronage of HH Sheikh Ahmed bin Saeed Al Maktoum, Chairman of the Dubai Supreme Council of Energy.
Etihad ESCO signed MoUs with the Real Estate Regulatory Agency (RERA), a division of the Dubai Land Department, for energy efficiency and energy metering services; contracts with Dubai Municipality, Dubai Multi Commodities Centre (DMCC) and Dubai Civil Defense for solar energy generation projects and energy efficiency of their facilities.
"We are pleased that WETEX and DSS exhibition has witnessed several MoUs and contracts among various government and private entities in the UAE and from around the world. This enhances the exhibition's position as an ideal global platform for making deals, building partnerships, and identifying market needs and the most prominent current and future projects and opportunities for participating in solar energy projects and energy efficiency programmes in the region. This also enhances Dubai's position as a global hub for clean energy and green economy, and contributes to achieving the Dubai Clean Energy Strategy 2050 and the Dubai Net Zero Carbon Emissions Strategy 2050 to provide 100% of Dubai's total power production capacity from clean energy sources by 2050. Over the past years, the exhibition has played a leading role as a platform for developing partnerships and making deals between international companies and their local and regional counterparts in the electricity, water, energy, environment and other related sectors," said HE Saeed Mohammed Al Tayer, MD & CEO of DEWA.
For his part, HE Dawood Al Hajri, Director-General of Dubai Municipality, said: "We are pleased with our new cooperation with Etihad ESCO to implement projects for the rehabilitation of buildings in Dubai Municipality, and for contract solar energy projects, within the framework of the Municipality's keenness to develop partnerships and strategic cooperation relations with various sectors and companies, as part of its corporate approach and values. These agreements will enhance Dubai's strategic vision and plans in the field of sustainable energy, to achieve the future vision of a "green and sustainable economy", which enhances its leading position in the world in the field of clean energy and green economy. It will also support the Municipality's efforts in planning and the implementation of various projects that raise the level of well-being and sustainability of life for the residents of the Emirate, in translation of the directions of the Dubai government aimed at transforming Dubai into one of the smartest cities in the world.
HE Sultan Butti bin Mejren, Director General of Dubai Land Department, said: "At Dubai Land Department, we continuously consolidate our partnership with other government entities and align with the wise leadership's vision to make Dubai's economy the best in the world in the next 50 years. The signing of the MoU with Etihad ESCO is in line with our strategy and vision to create robust cooperation that contributes to supporting Dubai's government, as well as providing an ideal environment and high-level services in accordance with best practices and relevant international standards. We will harness our human, professional and material resources to serve the real estate sector and its leading position as one of the best markets regionally and globally."
HE Major General Jamal bin Adhed Al Muhairi, Acting Director General of Dubai Civil Defence, said that the agreement with Etihad ESCO serves the strategic goal of pursuing a green economy for sustainable development by making Dubai a global model of green economy transition through leadership, partnership and adoption of energy efficiency technologies, to make the Dubai built environment a leading example of energy efficiency in the world, thus contributing to achieving the Dubai Clean Energy Strategy 2050 and enhancing cooperation in smart and eco-friendly initiatives. He emphasised that the signing of the agreement comes as part of the role of the department and its social and environmental duty.
HE Marwan bin Ghalita, CEO of the Real Estate Regulatory Agency in Dubai, said: "At the Real Estate Regulatory Agency and Dubai Land Department, we are committed to enhancing the performance of the real estate sector and all related services, especially energy services. We are pleased with the partnership that was signed with Etihad ESCO on the sidelines of WETEX, which will result in a qualitative addition to the sector. Through it, we are working to enhance the prospects of bilateral partnership in many related issues, such as implementing energy improvement solutions in buildings, which contribute to reducing energy costs, and providing everything that would achieve our common goals. This, in turn, will cement Dubai's position as an attractive environment for real estate investments."
During the signing ceremony, Feryal Ahmadi, Chief Operating Officer, Dubai Multi Commodities Centre, said: "Sustainability and decreasing carbon emissions are among the most critical issues that people and businesses face today. We aim to integrate sustainability at all levels at DMCC, which is why we are proud to be signing this important agreement at WETEX today as part of Dubai's wider decarbonisation efforts. By complementing our broader sustainability strategy through initiatives such as this, we are able to deliver an enormously positive impact to the 100,000 people that live, work and enjoy the JLT district."
"Etihad ESCO provides promising investment opportunities for companies specialising in energy efficiency contracts, financial institutions, and suppliers of green equipment and technology to develop an energy efficiency market, create jobs through energy efficiency projects, and retrofit facilities as part of its efforts to make Dubai a leading example of energy efficiency, regionally and globally," said Dr. Waleed AlNuaimi, Acting CEO of Etihad ESCO.